setup of hardware
setting up hardware is not very hard even for those with minumum computer knowledge can add hardware and install the hardware onto their machine.
Most NIC are intalled by putting them into the PCI slots which clip into the motherboard, various other cards can also be inserted here as well such as Graphic cards, sound cards can also be added to the PCI.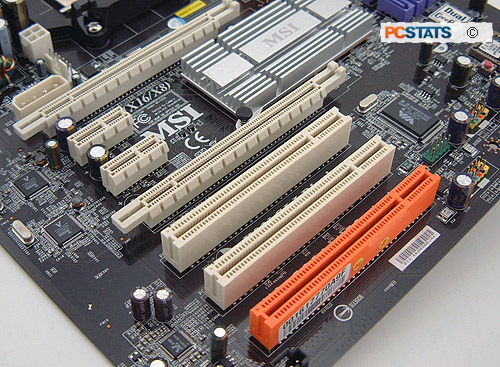 image: PC Stats [http://www.pcstats.com/articleimages/200608/msik9nsliplatinum_m3.jpg]
To make sure that the device has been installed properly users can go to device manager (if they have a windows operating system) make sure that the adapter has been added on succesfully.
Image: PSTCC [http://www.pstcc.edu/departments/itsc/devicemgr.gif]
page revision: 6, last edited: 01 Feb 2009 14:04